What are the reasons behind the sharp rise in sales of "disposable" electronic cigarettes in Europe and America?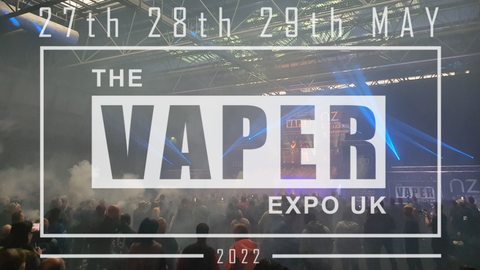 The electronic cigarette market in the United States, which accounts for half of the global market, seems to welcome the call for regulation this year. However, despite this, the United States is still in a state of "management and governance".
American electronic cigarette market
Recently, it was found that many "disposable" were warned by the FDA. However, it seems that after the FDA warning, the United States has been prosecuted, and the pace of management is not overnight.
In any case, the United States is still worried about disposable electronic cigarettes.
Currently in the United States: elf bar, Kangvape Onee Stick (Shenzhen Conway Technology Co., Ltd.), Bidi Stick (Kaival Brands Innovations Group Inc (KAVL. O)), HQD Cuvie Plus (US HQD Technology Co., Ltd.), Breeze Plus (Breeze Smoke), Hype Max Flow (Romeo Group), Esco bar (pastel cartel), Loon Maxx (The Loon), Breeze Smoke Breeze Pro (Breeze Smoke) Air Bar Lux (Shenzhen Jinliu Technology Co., Ltd.), Mr. Fog Max Pro (Shenzhen CF Technology Co., Ltd.), GR Jill Electronic Cigarette, MOTI MOJO, American VAZO_ Zippo and other one-time brands are very famous. Some of them are one-time, with annual sales of more than 100 million dollars.
The report of the United States Federal Trade Commission (FTC) on the sales and advertising of e-cigarettes nationwide also shows that the sales of disposable e-cigarettes and mint-flavored e-cigarettes have risen sharply since 2020. According to the data of IRI, a Chicago market research company, the sales of disposable e-cigarettes in the United States increased from less than 2% to 33% in the convenience store e-cigarettes market in three years. Among Americans aged 18-29, 17% reported using electronic cigarettes. In fact, because of these characteristics, disposable electronic cigarettes in the United States are particularly popular. The seasoning disposable electronic cigarette accounts for one third of the US market.
There are several changes in the characteristics of American e-cigarettes this year.
1、 Synthetic is regulated.
Because the United States began to ban non-tobacco and mint flavors in 2020.
Since that time, disposable drugs have emerged in the United States, and most of them are synthetic. Because synthetic is not in the scope of , it is not regulated, and synthetic nicotine is also rapidly rising because of its large amount of seasoning.
However, in July this year, the FDA of the United States proposed that synthetic must also prove its safety and must be approved by PMTA before it can be listed.
American regulation of synthetic
At present, FDA has received nearly 1 million PMTA of synthetic products, of which more than 800000 have been rejected. At present, only PMTA covering 350 products are accepted for institutional review.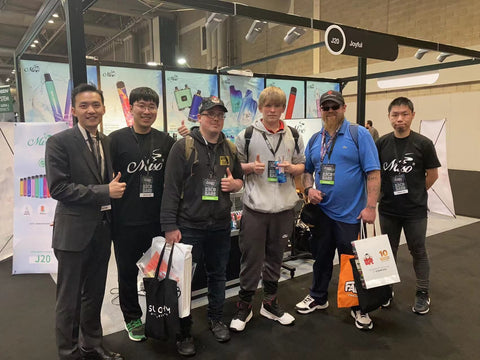 For violations, the general punishment is that FDA's law enforcement actions first target manufacturers and send warning letters to companies to inform them that their products are illegal on the market. If the company continues to sell its products, FDA can take further actions, including assessing fines, confiscating products and seeking injunctions in court.
2、 Mint e-cigarettes are also banned.
In October, the FDA of the United States issued an order prohibiting the listing of menthol e-cigarettes. For example, the United States Food and Drug Administration (FDA) recently issued a marketing refusal order (MDO) for several mint-flavored electronic cigarette products of Logic Technology Development; It is prohibited to carry out marketing activities in the United States for mint-flavored e-cigarettes under the Logic brand of Japan Tobacco, saying that its e-cigarettes containing menthol do not meet public health standards. FDA also said that "menthol is prohibited in tobacco products, and no flavoring e-cigarette products other than tobacco flavor will be approved for marketing."
The first menthol e-cigarette and Logic products were banned and rejected in the United States, which is enough to show that the ban on menthol flavor has been the signal of the United States.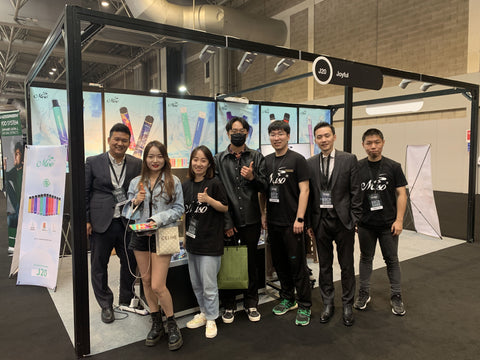 In fact, among the more than 20 PMTA approved e-cigarettes in the United States this year, none of them passed the menthol flavor, and a large number of menthol flavors were rejected, all of which indicate that menthol flavor has been banned in the United States. Compared with the allowed mint flavor in 2020, it is basically prohibited now.
Just like JUUL, in 2020, FDA stopped the sale of Juul's sweet and fruit-flavored e-cigarettes, and retained the sale of traditional and mint e-cigarettes. For example, this year, the FDA ordered to withdraw all its electronic cigarette products from the market.
3、 The FDA "ban" seems to be ineffective in the United States.
In fact, because of the relationship between the national system and the states and cities in the United States, the FDA "ban" often does not pass.
If seasoning is prohibited, in fact, many cities in the United States are still selling seasoning.
Also, in the United States, FDA regulation seems to be easily prosecuted.
For example, manufacturers of Hyde and Juno brand electronic cigarettes (disposable manufacturers) are suing the United States Food and Drug Administration and the United States Department of Health and Human Services, claiming that these agencies violated the Administrative Procedure Act. Because when the RTA refused to accept the order, it had spent more than $1 million on the PMTA and planned to spend more than $10 million on the PMTA. In addition, FDA did not consider timely modification of the required content submitted correctly, and FDA took arbitrary and capricious actions when issuing the order of refusal to accept, which did not comply with applicable laws.
Even retailers have sued FDA, for example, the Texas retailer Vapor Train 2 LLC is also the plaintiff in this lawsuit. These companies requested the Federal Court of Texas to suspend the RTA order issued by FDA.
Even the American Electronic Cigarette Association has taken the lead in prosecuting FDA, which is said to affect the survival of small and medium-sized enterprises.
For example, the United States Electronic Tobacco Association (USVA) is suing the Food and Drug Administration (FDA) for handling pre-sale tobacco product application (PMTA) and its impact on small businesses.
4、 Youth has become a "feature" of American e-cigarettes this year.
According to the latest research published by researchers from Massachusetts Hospital in the United States and Stanton A. Glantz, a retired professor at the University of California, San Francisco, in recent years, the population using electronic cigarettes in the United States has shown a trend of youth, and the frequency and intensity of use have further increased. According to the data, from 2014 to 2021, the minimum age of electronic cigarette users in the United States showed a downward trend, with an average decrease of 1.9 months per year.
With regard to the problem of youth, FDA has also issued a warning letter to five e-cigarette manufacturers recently, warning them to sell e-cigarette products targeted at young people.
Last year's lightening must also become a practice of electronic cigarettes in the United States this year.
Full screen of FDA, warning of young electronic cigarettes
5、 Supervision tends to be "strict".
In fact, the regulation of electronic cigarettes in the United States has become stricter this year.
Imagine that more than 801 million electronic cigarettes and steam products have applied for the PMTA approval of the FDA of the United States, and only more than 20 products have been approved so far. More than 7 million representatives were rejected. Among them, FDA has refused to allow or refuse the marketing authorization of about 7.75 million electronic cigarettes and steam products.
It is also expected that FDA will complete the review of these remaining PMTA applications before June 30, 2023, including those of JUUL, Vuse, NJOY, Logic, Blu, Smoke and Puff Bar.
At present, FDA only authorized the sale of 23 electronic cigarette devices and electronic liquid sold by RJ Reynolds Vapor Co., NJOY and Logic. The only permitted flavor is electronic cigarette oil with tobacco flavor. So far, FDA has not authorized any essence other than tobacco essence for electronic cigarettes and liquid products.
Even the flavoring of cigarettes is prohibited. For example, FDA will ban menthol as a spice in cigarettes, cigarette tobacco and heated tobacco products, and will also ban any flavor in cigars.
But at present, seasoning is still crazy in the United States. The data also shows that in the 2022 tobacco survey of American teenagers, more than 3.08 million users, 85% of whom use flavored electronic cigarettes.
5、 Is the competition of overseas e-cigarettes fierce?
In response to the inquiry of Shenzhen Stock Exchange recently, Jinlong Electromechanical said that the short-term domestic consumption demand for electronic cigarettes may be affected to some extent due to the restriction of taste, which will have a certain negative impact on product prices. The stricter regulation of the domestic industry may lead some domestic manufacturers to turn to overseas customers, or increase the expansion of overseas customers, making the export production of electronic cigarettes face the risk of intensified competition, which may have a certain impact on the company's business volume and gross profit space. But in the long run, it is conducive to the further standardized and orderly development of the industry. Because the current industry penetration rate is still relatively low, there is still much room for industry development.
Although the regulation in the United States is tightened, many domestic manufacturers are not low in the United States market. For example, in the first half of 2022, the U.S. market revenue of Simore International was 1.61 billion yuan, accounting for 28.6% of the revenue.
In the United States, most commonly used brands are Puff Bar (14.5%), Vuse (12.5%), Hyde (5.5%) and SMOK (4%). According to Nielsen's data, Puff Bar ranks third in disposable products this year, after Bidi Stick and Blu. Recently, the American electronic cigarette brand PuffBar has resumed its sales. It is a new product without . Last year, the total sales of Puff Bar e-cigarettes in 10 months was 156 million dollars, equivalent to nearly 1 billion yuan. Among the existing users, Puff Bar is the largest e-cigarette brand used by teenagers in the United States, with 730000 teenagers, accounting for 29.7%; It is also said that 700000 pieces are shipped every day; Vuse ranked second, with 580000 users, accounting for 23.6%; JUUL ranks third with 540000 users, accounting for 22.0%.
In contrast, the one-off in Europe is still very popular, and there is not much regulation, so there is a lot of freedom. Some people also expect that with the introduction of disposable electronic cigarettes to overseas markets, disposable products that cooperate with core customers will rapidly enter the European market, and disposable products are expected to maintain a high growth this year and next. At present, the electronic cigarette market in Europe is mainly concentrated in the United Kingdom, France, Germany, Italy and Spain. These countries have a large population and cover a wide range of areas, and also radiate the surrounding Nordic Sweden, Scandinavia and other markets. For example, Spain is relatively inclusive, and the recent one-time demand increase is obvious; Some countries in Eastern Europe, such as Lithuania, Kuwait and Slovakia, have maintained a one-time increase.
In addition, at the cost of subverting user stickiness, it has traded for more frequent re-purchase, convenience and fast consumption attributes, and the penetration of channels is more extensive, rather than relying solely on stores.
At the same time, it has become a new product in Europe, America and even the Middle East this year because of its large number of mouths at one time, and it is also a popular category of electronic cigarettes in the world at present.
In contrast, in China, which is still in the process of changing bombs, or in some Southeast Asian regions, the disposable scenery in Europe and America is quite different.
Nowadays, the disposable electronic cigarettes made from synthetic, which have a very high market share, will also be regulated overseas.
Taste is not the only point of view for a one-time way out. The bigger point is how to jump out of the "taste" cycle in the future, so as to gain further legal status and momentum in the United States, such as Europe and the United States!