Review of the hot news of the global electronic cigarette industry in one week
Jiangsu cracked a huge case of heating incombustion in illegal operation with a value of 800 million yuan
Recently, under the overall control of the Ministry of Public Security and the National Bureau, the Jiangsu Provincial Tobacco Monopoly Bureau, in conjunction with the Jiangsu Provincial Department of Public Security, dispatched more than 190 law enforcement officers and organized 15 capture teams to Shenzhen, Chongqing, Nantong and other places to carry out centralized network collection operations, and successfully cracked a major case of illegal operation of heating non-burning cigarettes.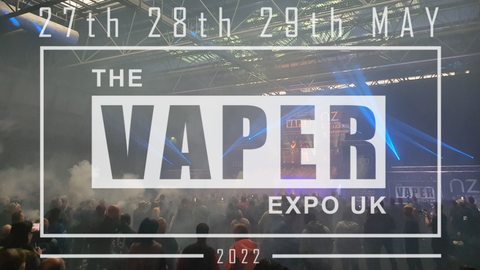 At present, all the major suspect involved in the case have been captured, and a production base with nearly 10000 square meters of standardized factory buildings has been destroyed. A production line for heated and non combustible cigarettes, a production line for electronic atomized cigarettes, two assembly and packaging lines, 96 sets of production and processing equipment, 1470 pieces of heated and non combustible cigarettes, and a large number of essence and spices, extracts from tobacco oil, heated cigarette holder sticks and other raw materials have been seized, with a case value of 800 million yuan.
Shandong cracked a major case of illegal operation of non-standard electronic cigarettes, with a value of 402 million yuan
Recently, a major breakthrough has been made in the "11 · 04" case of illegal operation of non-national standard fruit flavor electronic cigarettes in Rencheng District, Jining City, Shandong Province. At present, the whole chain of production, distribution, retail and other links has been hit. Since October 1, 2022, the total amount involved in this case has reached 402 million yuan.
Up to now, 269800 pieces of electronic cigarettes have been seized from illegal production, involving 42.25 million yuan, 2.2923 million pieces of electronic cigarettes have been verified and sold, more than 13 million yuan of funds have been seized, 20 suspects have been arrested, and 9 people have been detained.
The electronic cigarette store sells "milk tea cup", and is suspected of being "professional dummies" to claim 10 times of compensation
A Yunnan electronic cigarette store owner said that not long ago, a consumer suspected of being a "professional dummy" bought a "milk tea cup" electronic cigarette with a total price of more than 1000 yuan in the store. The next day, the consumer came to the door with a consumption certificate and claimed that he felt unwell after smoking the "milk tea cup". After contacting the manufacturer, he found that the shopkeeper sold the "three noes" products and asked the store to pay 10 times the compensation.
At that time, the consumer said that he had taken the business license and tobacco retail license of the store and was ready to report to the relevant department, and the shopkeeper finally got private with the amount required by the other party.
The traceability QR code for electronic cigarettes sold in China was officially launched on January 1
Previously, the unified electronic cigarette trading platform issued a notice on the implementation of the two-dimensional code traceability deployment of electronic cigarette products. From January 1, 2023, electronic cigarette products sold in China must be labeled with two-dimensional code labels uniformly prescribed by the National Tobacco Monopoly Administration on the box and box packaging, and realize two-dimensional code traceability in the production and wholesale links.
At present, the two-dimension code traceability system for electronic cigarette products sold in China has been officially launched, and two-dimension code traceability is realized in the production and wholesale links.
Australia severely cracked down on e-cigarettes and fined more than 700000 US dollars a year
The Herald Sun reported on January 5 that the Australian drug regulatory agency has stepped up efforts to crack down on the illegal sale and use of e-cigarettes. In the past year, individuals and enterprises that illegally import, sell and promote e-cigarettes in Australia have been fined more than $700000. Most of these illegal acts are suspected of illegal advertising, and 10 involve illegal import and supply.
Maine will introduce a ban on flavoring electronic cigarettes
Last Friday, the U.S. Maine legislature has submitted a bill that, if passed, will prohibit the state's flavoring electronic cigarettes and other flavoring tobacco products. At present, three of the four most populous cities in Maine have passed their own flavoring ban.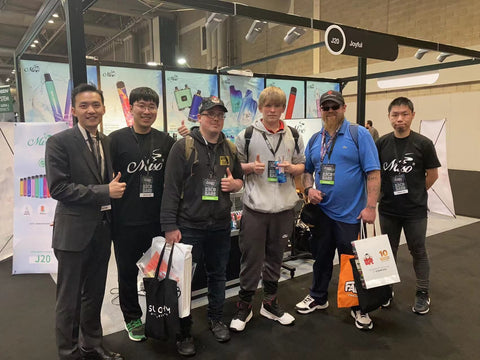 Waitrose, a large British supermarket chain, announced that it would stop selling disposable electronic cigarettes
Waitrose has become the first British supermarket chain to stop selling disposable electronic cigarettes. The supermarket said that the reason for making this decision was the sharp increase in the use of the product in the UK in the past year. At present, it is estimated that 4.3 million Britons often use electronic cigarettes. However, apart from Vitoros, there are no other large supermarkets in the UK to stop selling disposable electronic cigarettes.