Studies in the United States, Britain and Australia have proved that electronic smoking can improve the rate of quitting smoking, and experts suggest that it be included in the smoking cessation strategy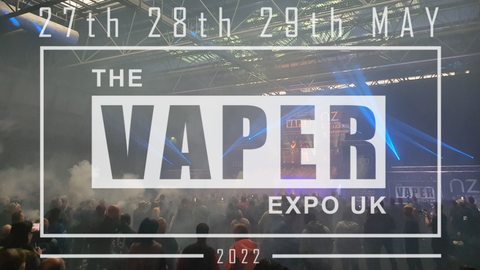 Studies in the United States, Britain and Australia have proved that electronic smoking can improve the rate of quitting smoking, and experts suggest that it be included in the smoking cessation strategy
advertisement
Recently, Australia, the United States, the United Kingdom and other countries have confirmed through data comparison and research that electronic cigarettes can help smokers quit smoking effectively, or even permanently. Experts believe that it is imperative to incorporate electronic cigarettes into smoking cessation strategies as an important tool to reduce harm, and it is necessary to let the media and the public re weigh their risks and potential benefits.
Electronic cigarettes are the latest thing. The former chairman of the and Tobacco Research Association (SRNT), as well as professionals from Dundee University, the University of California and the University of Minnesota and other well-known universities jointly wrote articles. They believe that the controversy of electronic cigarettes mainly focuses on the risks to teenagers and the potential to help smokers quit smoking, He also published the paper "Balancing Consideration of the Risks and Benefits of E-Cigarettes" in the Journal of American Public Health to discuss and study this problem.
The paper enumerates several experiments. In a British randomized controlled trial of smoking cessation, the smoking cessation rate of smokers assigned to the electronic cigarette group (18%) was almost twice that of the replacement therapy group (9.9%) within one year; An experiment in New Zealand found that during the 6-month experiment period, the patch of electronic cigarette was better than the electronic cigarette patch without alone, so electronic cigarette could improve the effectiveness of existing smoking cessation aids; Another Cochrane review examined 26 randomized controlled trials and concluded that "compared with free electronic cigarettes and replacement therapy, containing electronic cigarettes have increased the smoking cessation rate."
Numerous experiments have proved that electronic cigarette is an effective means to help smokers quit smoking. The article said that the public's concern about the use of electronic cigarettes by teenagers is very reasonable, but this problem needs to be treated correctly. At present, there is a lot of evidence that electronic cigarettes are helping smokers to quit smoking. If the public health sector seriously pays attention to the potential of electronic cigarettes to quit smoking and lets smokers receive accurate information about the relative risks of electronic cigarettes and smoking, it is much more meaningful than simply paying attention to the risks of using electronic cigarettes by teenagers.
In addition, an Australian National Drug Strategy Family Survey (NDSHS) found that Australians who quit smoking with electronic cigarettes are more successful than those who do not use electronic cigarettes. If users who only use electronic cigarettes once or twice are not considered, then the success rate of electronic cigarette users is about twice that of other people who try to quit smoking. Dr. Mark Chambers, the research author of the University of New South Wales, has also repeatedly affirmed the importance of incorporating electronic cigarette products into smoking cessation strategies, and believes that improving the popularity of electronic cigarettes in Australia is expected to help some Australian smokers quit smoking. At the same time, a study published on "The American Journal of Drug and Alcohol Abuse" believed that it was necessary to use electronic cigarettes as a tool to reduce harm. Through screening thousands of research data, researchers found that smokers who switched to electronic cigarettes were more likely to quit smoking than other smokers.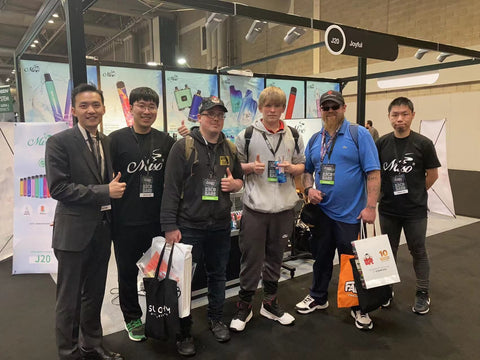 reference
David J. K.BalfourDSc,Neal L.BenowitzMD,Suzanne M.ColbyPhD,et al. Balancing Consideration of the Risks and Benefits of E-Cigarettes. American Journal of Public Health,2021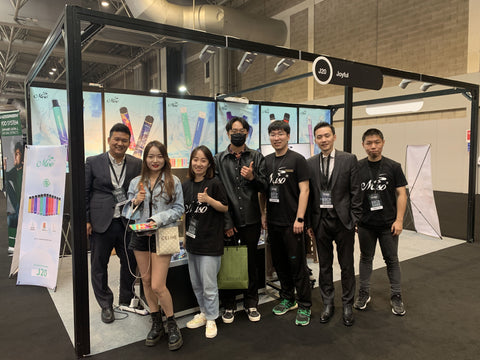 Mark S Chambers. Effect Of Vaping On Ast-year Smoking Cessation Success Of Australians In 2019-evidence From A National Survey. Addiction,2022
Elizabeth R Stevens,Scott E Sherman. A Targeted Approach To Using E-cigarettes For Harm Reduction In Adults.The American Journal of Drug and Alcohol Abuse,2022
(Source: New Vision)